Pixel 4 camera gets high zoom score
DxOMark has released camera scores for the front and rear cameras for Google's new Pixel 4.
DxOMark provided the following:
With an overall DXOMARK Camera score of 112, the Pixel 4 ranks comfortably among the top ten devices in our database of smartphone image quality. Achieving a Photo sub-score of 117 points, Google's latest device offers a nice step forward for stills over its predecessor, with noticeable improvements in most areas and a notable jump in the quality of zoom shots.
The Pixel 4 remains slightly behind such recent top performers as the Huawei Mate 30 Pro (131 points), largely due to the lack of both an ultra-wide camera and a time-of-flight (ToF) sensor. These omissions put the Google's device at an immediate disadvantage compared to the triple- and quad-cam devices in our wide-angle and bokeh testing, and that affects its overall ranking.
Nevertheless, outstanding performance for video, combined with solid results for stills, ensures that the Pixel 4 remains a very attractive device for smartphone imaging enthusiasts. For photos, exposures are generally accurate, with good shadow detail in contrast scenes; and color is among the best we've seen. Accurate skin tone rendering is a particular strength for color, with generally well-controlled highlights on fair skin tones, nice levels of saturation, and pleasant white balance.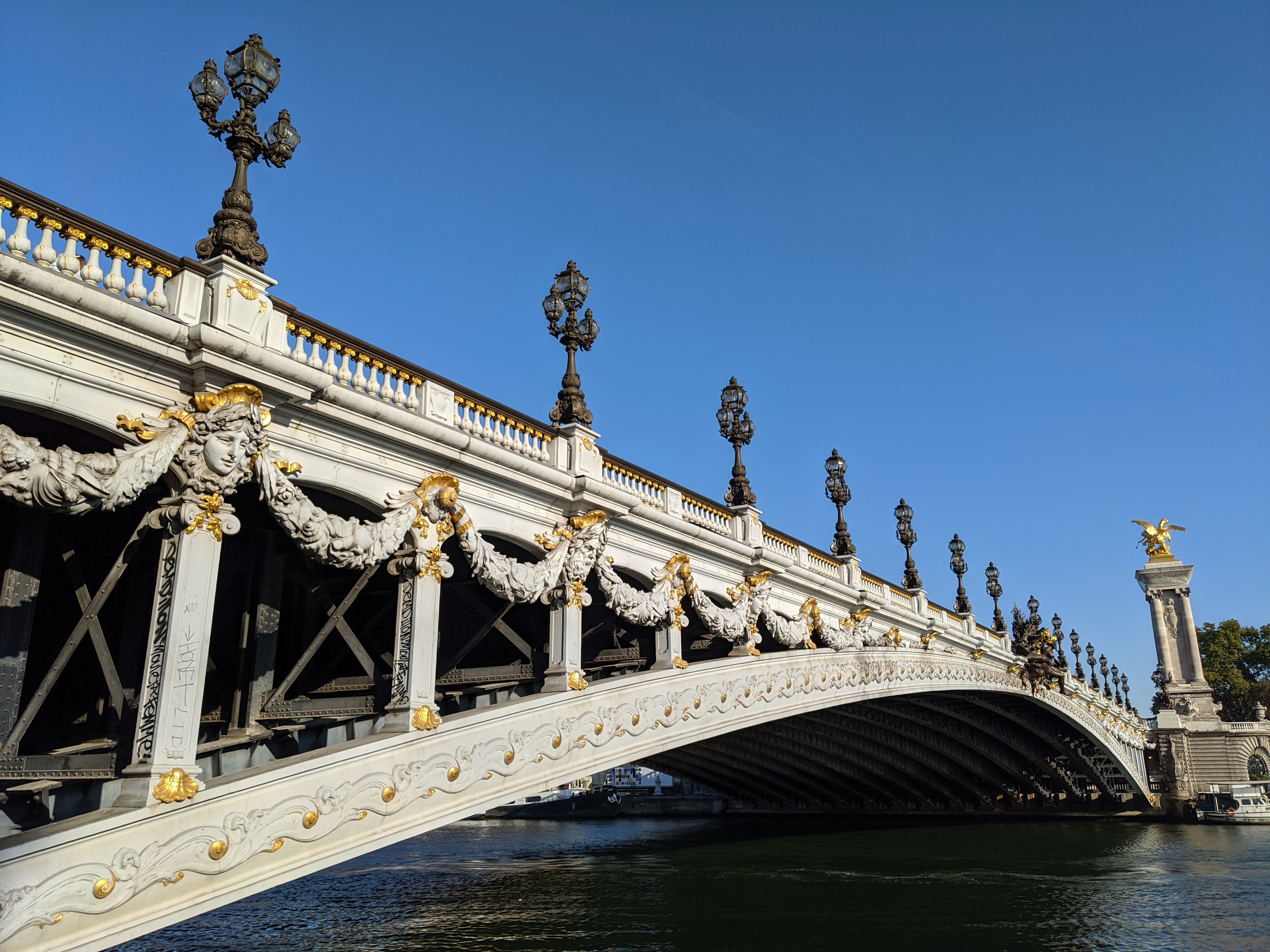 The Google Pixel 4 delivers accurate exposures in bright light, with good shadow detail, fairly accurate white balance, and nice color rendering.
Fast and accurate autofocus ensures in-focus shots in all lighting conditions, and the level of detail is good in outdoor and indoor images, with intricate areas well-defined. It's not quite as good in low light, however, where a loss of fine detail and a heavier buildup of noise are noticeable compared to results from the best low-light performers.
Zoom is the Pixel 4's key strength, maintaining very good exposure, color, and detail in all our tests. It's particularly impressive at close range, ensuring high levels of detail with well-controlled artifacts even in low-light scenarios, along with the same nice skin tone rendering on portraits. At medium and long range in bright light, it doesn't preserve fine detail quite as well as the Huawei P30 Pro, but again, the Pixel 4 was often better at these focal ranges for indoor and low-light shots.
The Pixel 4's bokeh simulation is pretty nice, too, thanks to pleasant exposure, color, and good overall image quality. It's slightly let down by weaker depth estimation, however, with failures often visible at close inspection compared to top performers with a dedicated depth-sensing camera.
Google's Night Sight mode is welcome for low-light photography, as it generally captures pleasant exposures with nice color and good detail. In our new series of night photography tests, auto-flash also triggers accurately based on the scene, and the flash automatically deactivates for low-light cityscapes, which show good exposure and strong color saturation. White balance tends to turn slightly pink, and details are low and have more noise than we've observed from the best devices in these shots, but the results are solid overall.
The Pixel 4 is also a top performer for video, ranking at the top of our database alongside the Samsung Galaxy Note 10+ 5G with a Video score of 101 points. All other recent top-ranked video devices have captured 4K (2160p) footage by default, however, making the Pixel 4 the first 1080p HD device to hit the top of our video rankings since the introduction of 4K recording at default settings. Excellent results for video noise, well-managed in all conditions, as well as video color with pleasant white balance and vivid rendering, are its key strengths. Video autofocus is also fast and accurate, and its gyro-EISstabilization system is fairly effective, aside from some residual motion in walking videos. Automatic frame switching between 30/60fps in 1080p mode is also pretty handy for smoother video capture to keep pace with lighting or movement changes within a scene without having to manually adjust settings.
Read more here.