Stream of the Day
Felix the Reaper returns to Roblox
'Skullbeat' is the second game in the Felix franchise, announced at the Roblox Developer Conference.
Skullbeat, a new PvP rhythm action game from Danish tag team Kong Orange and Chop Chop Games, is now available on Roblox.
Announced in San Francisco during last week's Roblox Developer Conference, Skullbeat is the second game in the Felix the Reaper franchise, transporting its dancing agent of death to a completely new setting, platform, and genre.
In Skullbeat, up to five users put their rhythmic prowess to the test, throwing shapes, unleashing power-ups, and collecting points in the ultimate dance of death. Featuring a host of songs and stages, you need more than perfect timing to beat your fellow duelling dancers.
One part ballet, one part battle, each round sees users pelt their opponents with various distractions, from a blinding flashbang and confusing confetti to a freeze ray that will stop you dead in your tracks. Accessible exclusively via Roblox, users can socialise and unlock prizes within Skullbeat's stylish, high-fidelity nightclub between each musical multiplayer showdown.
Following 2019's stylish single-player puzzle game, Felix the Reaper, Skullbeat seemed like a natural way to expand the Felix universe, says Kong Orange CEO, Esben Kjær Ravn:
"Going full-on multiplayer in a game inspired by the Danse Macabre and that colorful art history has been a hand-in-glove experience to us.
"As a game developer, I feel quite accomplished and fortunate to have been able to make a second instalment in this franchise. It's a clear testament to the grit and tenacity that roars beneath the hood of any good game studio in my mind, and now we can share that with the world."
Fellow Danish developer, Chop Chop Games, has also been working to bring the rhythm battler to life.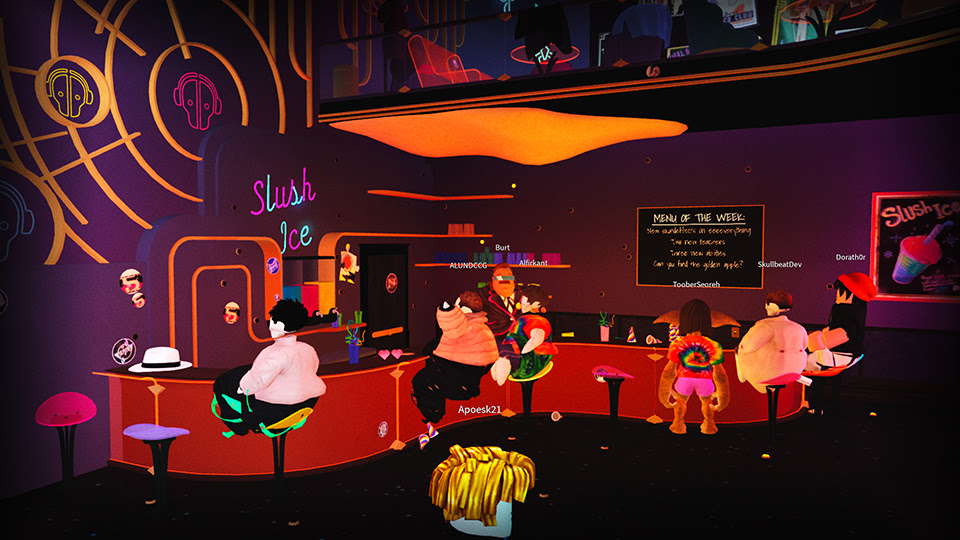 "Working on Skullbeat has been a blast," said Chop Chop Games CEO, Dario Rahimic. "As a big rhythm game fan, I've always wanted to bring a fresh twist to the genre, and I think Roblox has been a great place for that. The Roblox community is very embracing of new things and has throughout the alpha given us great feedback and helped us improve the game a ton."
"Felix the Reaper is an awesome IP to work with, and I hope this groovy spin on the Danse Macabre does it justice."